Privacy Policy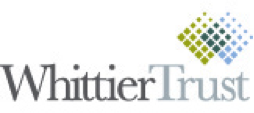 The Whittier Trust Company and The Whittier Trust Company of Nevada, Inc. appreciate the opportunity to serve you and want you to understand our commitment to maintaining the privacy of your personal financial information. We are pleased, therefore, to provide you with this notice of our Privacy Policy.
We strive to maintain the highest standards of professionalism and integrity, and we recognize the responsibilities that come with the privilege of providing financial services to you. One of our most fundamental duties is to maintain the privacy of your financial and other personal information.
In order to provide services to you and effectively administer your account, we collect and maintain records of information about you and your finances. This information comes from a variety of sources. It may be supplied by you or by your attorney, accountant or other third parties, through discussions, documents or the internet. We also may obtain information about you from your transactions with or through us or our affiliates.
This information is maintained in the highest confidence. We never sell or rent your personal information to anyone; your personal information will not be shared with anyone attempting to "sell" you a product or service. We may share your personal information between our affiliated trust companies or with third parties in order to service and administer your account with us or to process transactions. We also may disclose information about you to comply with legal and regulatory requirements, to help prevent fraud or for other limited purposes that are permitted by law.
We permit access to your personal information to only those employees who have a legitimate business reason for the information. We educate our employees on the importance of maintaining the confidentiality of client information, and violation of our privacy principles subjects an employee to disciplinary measures. We also maintain physical, electronic and procedural safeguards that are designed to prevent unauthorized access to your personal information.
We will continue to apply these privacy standards to your personal information even if you are no longer our client.